12 Sep

LinkedIn for Business: The Ultimate Marketing Guide

By Christina Newberry

You may have heard that LinkedIn has 433 million users, 40 percent of whom check the platform every day. Those numbers are certainly substantial, but they aren't the statistics that really matter for a business-oriented network like LinkedIn. What really matters is that one in three professionals in the world has a LinkedIn account, and 49 percent of key decision makers use LinkedIn for business purposes.

With that level of professional engagement, LinkedIn is a social network your business cannot afford to ignore.
Why your business needs to be on LinkedIn
If your LinkedIn business presence is currently a personal page—especially one with a bare-bones resume that's hopelessly out of date—it's time to up your LinkedIn marketing game. You need a company presence on the network to gain access to the full range of benefits LinkedIn can offer to all business departments, from recruiting to sales.
1. Attract top talent
LinkedIn is the first place top talent looks for work, at all rungs of the career ladder.More than 40 million students and recent college graduates are on LinkedIn, but 41 percent of millionaires use it, too.
LinkedIn allows you to publish job postings, of course, but the more valuable recruiting approach is to empower your HR team to find potential candidates using LinkedIn search, then reach out to them directly and encourage them to join your team.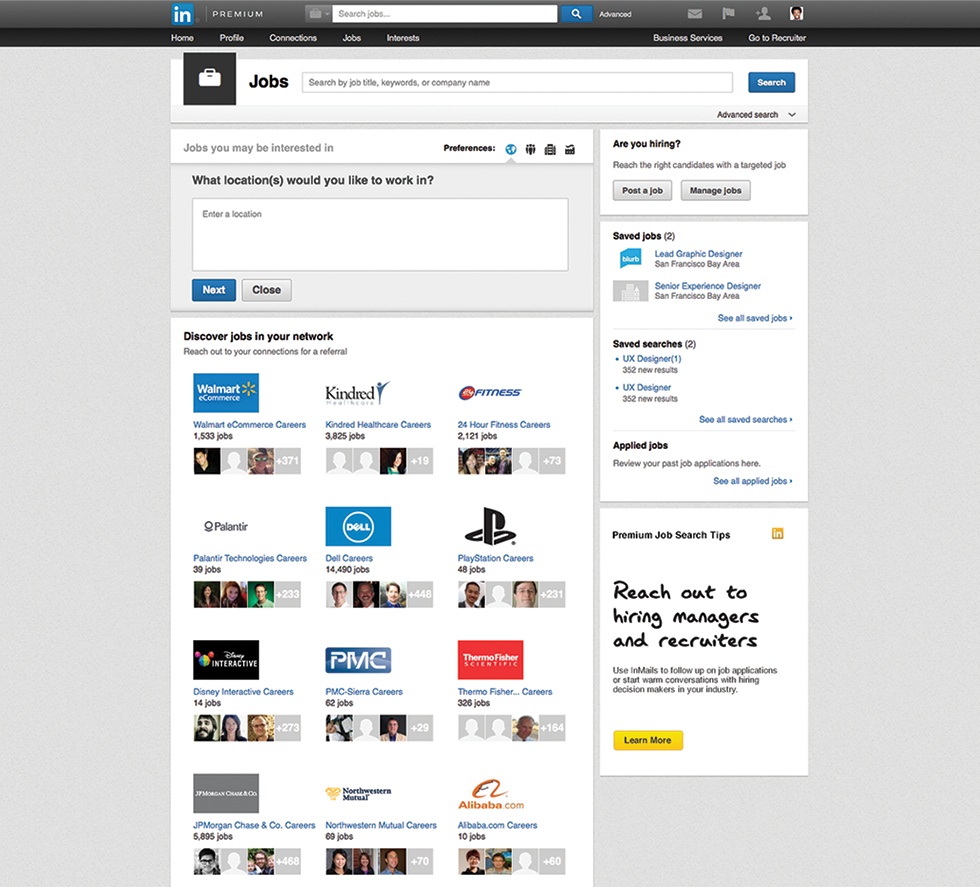 2. Grow your network—and your potential supplier and customer base
Using LinkedIn for business is all about the network you build and the connections you make—think, for example, about vendors, the people you work with, and the people you meet at events.
With LinkedIn's advanced search capabilities, it's not only about who you know, it's about who they know. You can leverage existing relationships to build new ones and grow your network.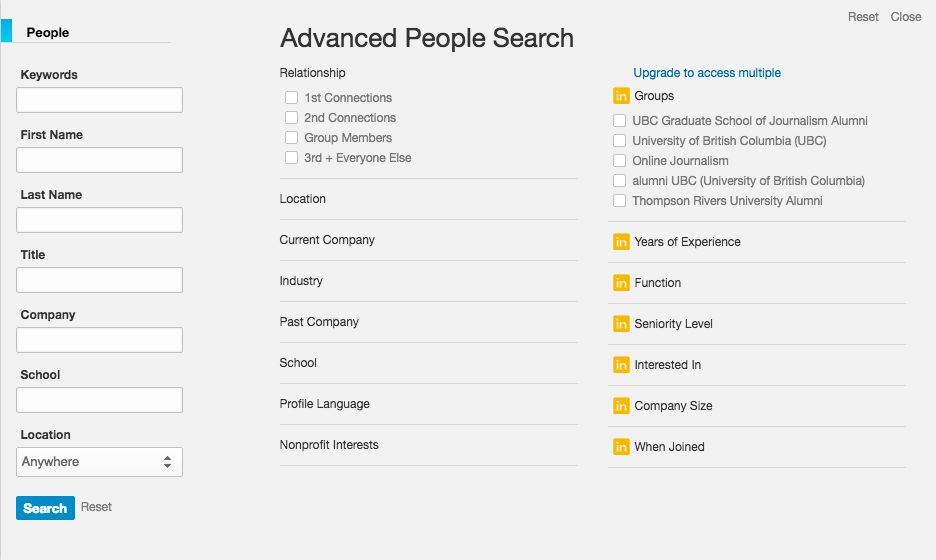 That's the real power of LinkedIn for business: the ability to tap into existing connections and grow your brand through word-of-mouth. Rather than simply racking up followers and connections, think about how you can work those relationships to uncover new opportunities to grow your business.
And just in case you're unsure about whether all that effort will pay in terms of real dollars and cents, consider this: 50 percent of B2B buyers use LinkedIn as a resource when making purchasing decisions, and 76 percent of B2B buyers prefer to work with recommendations from their professional network.
How to promote your business with a LinkedIn Company Page
There are a couple of key ways to promote your business on LinkedIn. Let's start with what you need to know to create a great LinkedIn Company Page.
What is a LinkedIn Company Page?
A Company Page helps LinkedIn members learn about your business, your brand, and job opportunities with your company. Company Pages are also a great way to establish industry expertise. For example, the Hootsuite LinkedIn Company Page has more than 155,000 followers tuned in to the valuable and timely content we share—and that's not including the 1.3 million people that follow CEO Ryan Holmes' thought leadership articles. View Full Article >>

---
Article Compliments of: