13 Jul

34 Twitter Tools You Can Use in Your Marketing Strategy

By Emily Copp

When you're packing for a hiking trip, you know the contents in your pack can make or break the experience. If you're prepared, you can weather any storm that comes your way. But if you're ill prepared, you won't fare so well. You'll end up wet, cold, and wishing you had never left the house to begin with.

Having a good Twitter toolkit is no different. In order to make sure that your marketing strategy is as effective and efficient as possible, it's important to have the right tools for your business. They will save you a lot of headaches.

Here are 34 tools, broken down by function, that will make your Twitter marketing strategy run smoother.
Twitter tools for analytics
Twitter Analytics Dashboard
Every Twitter account has free access to Twitter's Analytics Dashboard. It's a quick and easy way to get basic stats on your Twitter activity. You can find out what Tweets are the most successful, get the demographic information of your followers, and track the performance of your Twitter cards.
Twitter Engage
Twitter Engage is a companion app for Twitter that provides real time data and insights to help you understand, engage with, and grow your audience. Twitter Engage tells you who your most important followers are and highlights important mentions, such as those from influencers or advocates. It also outlines account performance and audience (through key stats like Retweets) and tracks post-by-post performance.
Tweetreach
If you're wondering how far your Tweets have traveled, then Tweetreach is the right tool for you. You can input any Twitter hashtag, account, or keyword and Tweetreach will run a report. With a paid subscription, you can monitor Twitter reach, performance, and engagement in real time.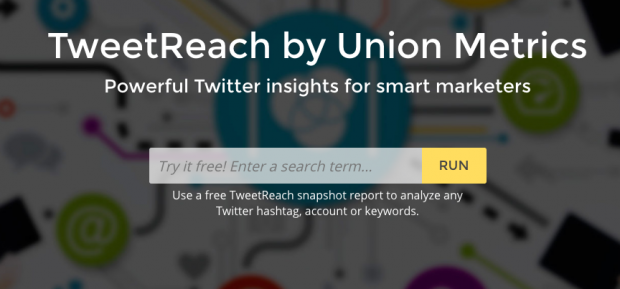 Hootsuite Analytics
With Hootsuite Analytics, you can measure the effectiveness of your social media outreach and easily share the results. You can gain new insights, identify social influencers, and see what content resonates best with your audience.
Twitter tools for competitive analysis
Twitonomy
Twitonomy gives you detailed analytics on anyone's Tweets, Retweets, replies, mentions, or hashtags. You'll also get valuable insights on your followers and accounts that you follow.
Foller.me
Foller.me is a quick and easy way to scope out information on a competitor. All you need to do is enter the Twitter handle of your competitor, and you'll get analytics on their Tweets, along with other information like timezone and follower ratio.
Twitter tools for identifying leads
Audiense
Audiense allows you to find and build segmented audiences so that you can deliver more targeted, impactful campaigns. You can monitor your campaigns and measure their success in Hootsuite. Audiense is available in Hootsuite. Download it from the App Directory and you can use it to monitor Twitter campaigns and measure success.
Mentionmapp
If you're looking for people, places, events, or conversations happening around your customers, then mentionmapp is a great tool. Mentionmapp makes customer discovery on Twitter easier. You can drill down who your customers are talking to (and who their customers are talking to), allowing you to target your messages and content accordingly.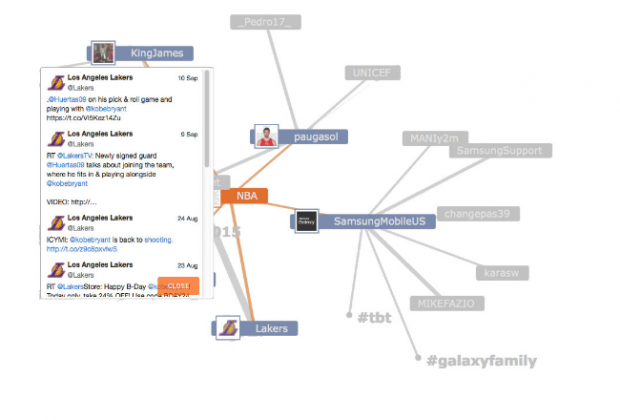 Demographics Pro
Demographics Pro lets you do a deep dive on your customer. It offers instant access to Twitter profiles, giving you important information on gender, age, income, location, occupation, interests, brand affiliations, and audience correlations. The Demographics Pro app is free with a Hootsuite account.
LeadSift
LeadSift is a super useful tool that identifies leads from Twitter and classifies their intent. In Hootsuite, LeadSift automatically organizes direct and indirect leads by scanning millions of conversations, letting you know who potential customers are. You can quickly scan results and find the conversations you're looking for. The LeadSift app is free with a Hootsuite Enterprise account.
Resonance
Resonance allows you to discover potential customers on Twitter. It tells you who is engaging with your brand and why they're sharing your content. You can tailor your content to your audience, turning leads into customers and customers into advocates. Resonance is free with Pro, Business, and Enterprise Hootsuite accounts. View Full Article >>
---
Article Compliments of: