06 Sep

3 Easy Ways to Give Your Business a LinkedIn Makeover

 By Sarah Dawley

I've never had a full-fledged makeover, but I can imagine how good it feels. Even after a simple trim I find myself strutting down the street, flipping my hair like I'm starring in a shampoo commercial. Admittedly, I feel a similar sense of pride when I clean up my digital appearance, changing my profile photo or updating my info.

Giving yourself a LinkedIn makeover is especially satisfying, since it's how you represent yourself on the world's largest professional network. Even though it's important to keep your personal LinkedIn profile up to date to show off your most relevant qualifications to recruiters and potential employers, your Company Page deserves some regular primping as well. After all, more than 450 million people could be looking at it at any moment. Here are three easy ways to whip your Company Page into tip-top shape.

Bonus: Download a free guide to discover four time-saving tools to help you grow your LinkedIn network faster. Includes one tool that lets you schedule a week's worth of LinkedIn updates in just three minutes.
1. Refresh your images
Updating the imagery on your Company Page is like getting a haircut or a new shirt—it's an easy way to switch things up and make yourself look a little more polished.
Update your logo
Your logo appears on the profiles of your employees and when people search for your company on LinkedIn, making it an important image for creating first impressions. Make sure the logo you use is sized properly so that it's clear and not pixelated or blurry.
LinkedIn logo image requirements:
Minimum 300 x 300 pixels
Recommended size of 400 x 400 pixels
PNG/JPEG/GIF format
Maximum 4 MB
Square layout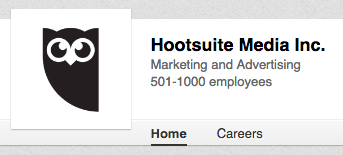 It's generally a good idea to use the same logo on LinkedIn that you use on your other social networks for consistency. Also, try to limit the amount of text involved, since your logo will sometimes appear smaller than it does on your Company Page itself (like when people search for your brand, for example). View Full Article >>
---
Article Compliments of: